Hangzhou HAWK Optical Electronic Instruments Co., Ltd. was founded in 1993. The company is specialized in designing, developing human medical, veterinary, and industrial endoscope systems.
For nearly 30 years HAWK stands for state-of-the-art endoscopic instruments and equipment of high-resolution visualization, high-quality and precision.The success of HAWK derives from innovation, commitments, and a strong focus on our continuing tradition.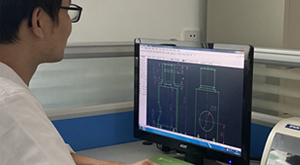 Development & Design
Close cooperation with leading clinical specialists and universities results in intelligent and innovative designs and technology. Implemented into the HAWK range, they round up a wide portfolio of endoscopy products for human medical and veterinary.
The design and development of HAWK's industrial endoscopes for non-destructive testing designed and developed under the advice of aviation, automotive and process industry engineers.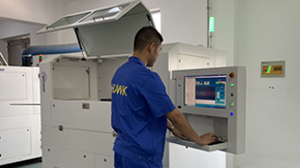 Manufacturing
The in-house manufacturing of the optical, mechanical, electronic items and imaging systems brings HAWK in a position to provide all products in state-of-the-art and can customize efficiently all products as well as in OEM.
The strong commitment of our entire team of engineers, our skilled worker and the state-of-the-art manufacturing facility with more than 8.000 m² enables a high precision and stable production quality.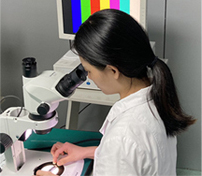 Quality Management
The quality management system implemented by HAWK is certified in conformity with DIN EN ISO 13485:2016 and EC Directive 93/42/EEC. Our internal standards of quality are determined by national and international standards aswell as of our customers and our own benchmarks. The purpose of these standards is to ensure that our products are safe and reliable to use. They are compatible with one another and can be used for multiple disciplines.


Our large and diverse product portfolio offers all types of endoscopes and endoscopic instruments which allow our partners to extend, improve or complete existing ranges. Product documentation is held and provided in accordance with applicable legal requirements.
A large product range with over 1.400 articles is distributed worldwide under our own brand as well as OEM.